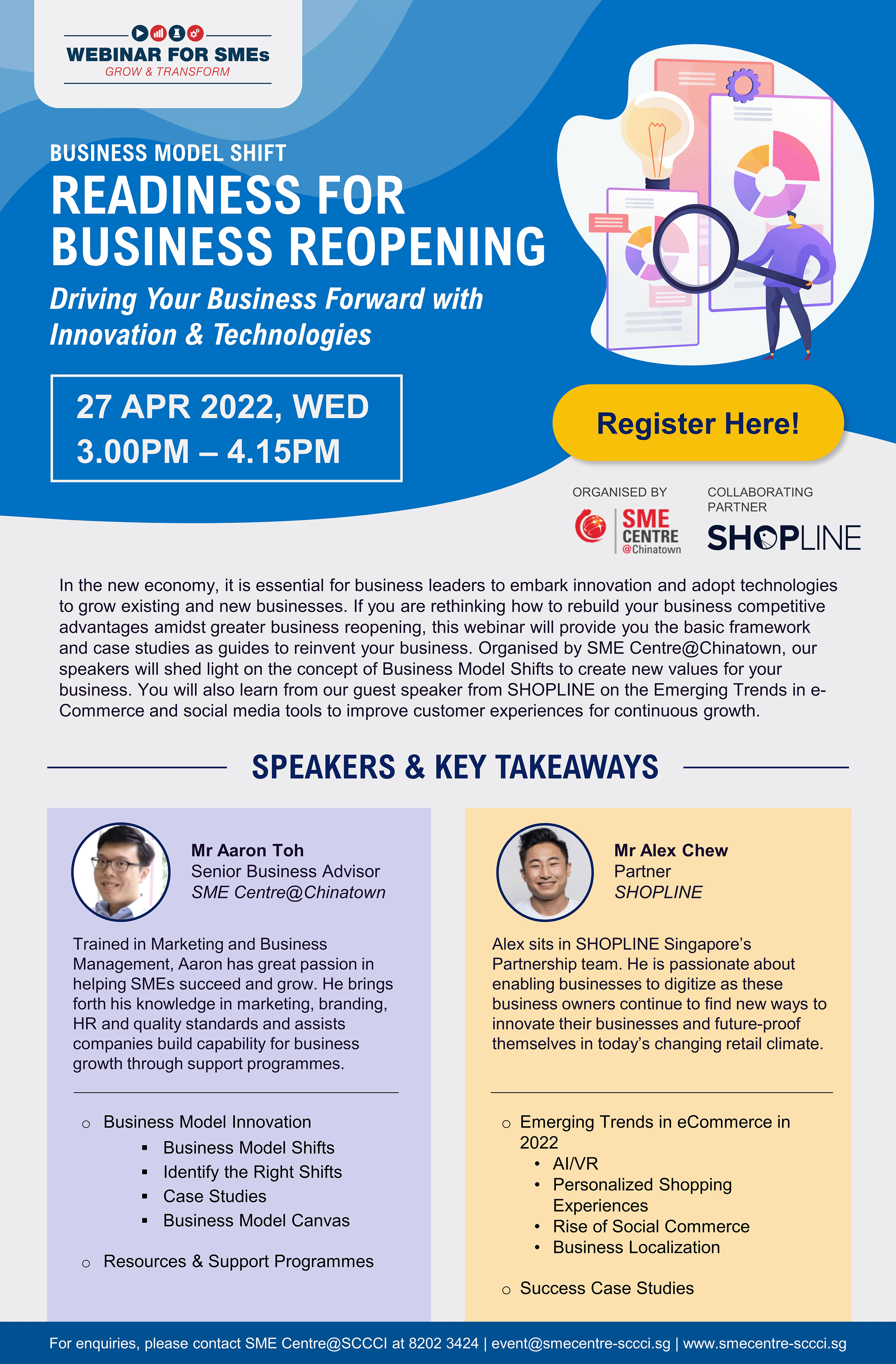 By registering, you agree to give consent to SME Centre@SCCCI to contact you for the purpose of this event.
For more information, please refer to our Use of Information.
Disclaimer: SME Centre (The Centre) reserves the right to postpone or cancel the workshops in the event of unforeseen circumstances. Further, our workshops are organised on a best-effort basis to offer opportunity to learn best practices. The Centre may invite subject experts to share their knowledge and enhance learning from time to time. The Centre will not be liable for any inaccuracy of information, risks and subsequent actions taken and decision made by the attendees after the workshop(s).